New York, USA (Sept 5, 2014) FOR IMMEDIATE RELEASE
Wow, come celebrate the Kids 'N Shape 25th anniversary! Join the party at both our Queens and Staten Island New York City locations. Kids 'N Shape, where children have the most fun working up a sweat, while getting healthy and developing fitness habits that will last for a lifetime.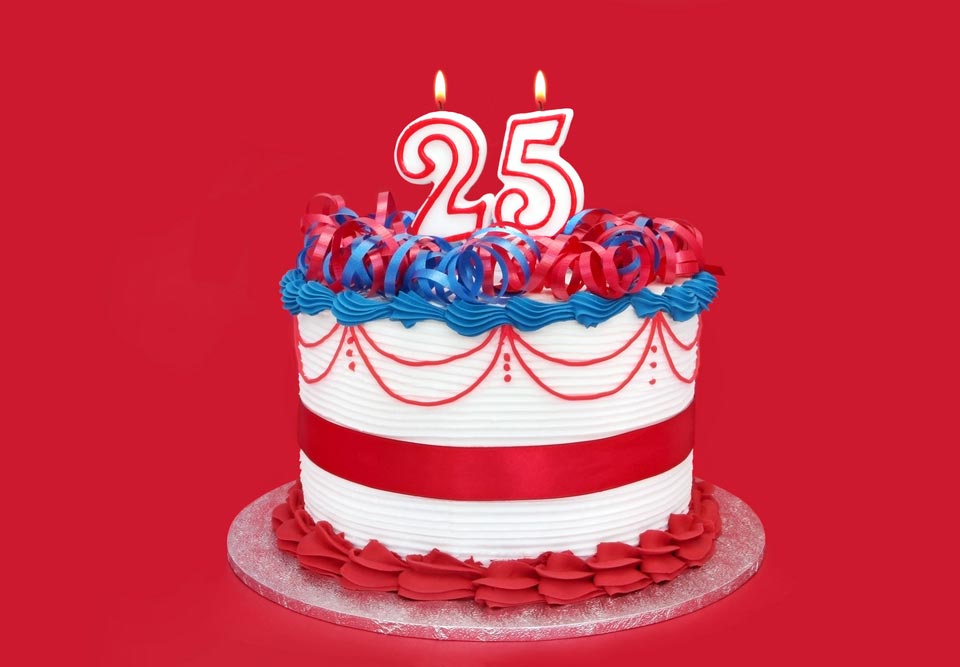 1989 was the year Robert Guarneri opened Kids 'N Shape in Brooklyn. The business later moved to the current location in Queens. As a physical education instructor Guarneri knew that as the electronic age was taking hold a high percentage of kids were spending more time with gadgets and less time enjoying physical activity. It was inevitable that the US would find itself with many overweight kids.
A little effort goes a long way. Change doesn't happen overnight—but with love, support, and guidance, the current generation of children will lead long, healthy lives. "Children who maintain a healthy weight not only have less risk for obesity-related problems, but are more likely to avoid obesity later in life," says Lloyd Werk, chief of general pediatrics at Nemours Children's Hospital in Orlando, Fla. Just as you put money in the bank to invest in your child's financial future, put a nutritious diet and physical activity into your child's life to invest in his or her health.
Guarneri's three children Paul, Robert and Joanna, now in their twenties and early thirties, grew up working and playing in the facility. The original Kids 'N Shape kids have carried on their father's mission by opening a second location on Staten Island, with plans for more locations.
The colorful, indestructible equipment demands to be climbed on and played with interactively. Your children will not be thinking of how everything is designed to improve their gross motor skills, but you will. The environment is safe and clean.The menu of products and services offered continues to grow as the business expands. If it is raining, scorching hot outside or rough conditions on the streets your children do not have to be stuck indoors staring listlessly at the television, you can take them to enjoy a two-hour session at either location. Be sure to double check that the sessions are not sold-out.
For the premier birthday celebration, bring your child and their friends and get physical on our unique obstacle course. Your group takes over the entire facility and all you party needs are taken care of by Kids 'N Shape dedicated professional staff.
For a special class field trip, Kids 'N Shape is the place to be. Professional instructors lead children in age appropriate activities that make physical fitness fun.
For more Kids 'N Shape information and to plan a visit contact us. If you've never come to play, and have missed the first 25 years do not worry, Kids 'N Shape is here to stay. They look forward to getting your children moving.
About Kids 'N Shape
Kids 'N Shape provides a safe, clean, and supervised environment for children ages k-12 and their guardians to experience the enjoyment and benefit of modern children's fitness play. Our Queens and Staten Island fitness play locations are conveniently located just minutes from major highways. The courteous and attentive Kids 'N Shape staff always ensure your child's fitness play is both engaging and productive. We are proud to offer open play sessions, birthday parties, group trips, and summer camp featuring a positive environment with interactive attractions. Kids 'N Shape is family owned and operated, open seven days a week, and free for adults.
Kids 'N Shape QUEENS Location
Call us: 718.848.2052 | 162-26 Cross Bay Boulevard Howard Beach, NY 11414
Kids 'N Shape STATEN ISLAND Location
Call us: 718.227.8300 | 153 Main Street Staten Island, NY 10307